If you're like many social content managers, you subscribe to a variety of topics to find content that you want to share with your team. Usually, this takes a lot of time when you need to go to each source, read it, and when you find something of interest, copy and paste it into GaggleAMP.
You can now spend that time elsewhere! GaggleAMP has significantly streamlined this process by combining Google Alerts and our Content Feed feature. Create a Content Feed that pulls the qualified content into your Gaggle and either automatically turns it into your choice of Activity, or aggregate all content for your review within GaggleAMP.
Going the latter route, you can easily scroll through the headlines and when you find the content you think is worth sharing, click the duck icon (desktop) or options button (mobile) to send it to your team as an Activity.
Create the Google Search
Note: You must be Signed In to a Google account to perform these steps.
Start by navigating to the Google Alerts page.
Enter your search term(s) and hit 'Return' or 'Enter' or click on the 'Create Alert' button.

Choose 'Show Options' to refine your output. Options include:

How often you receive the alert
What sources you wish to receive alerts from
Language settings
Region settings
How many alerts you want to receive
Where to deliver the results of the alerts (e.g. the email address you're logged into Google with)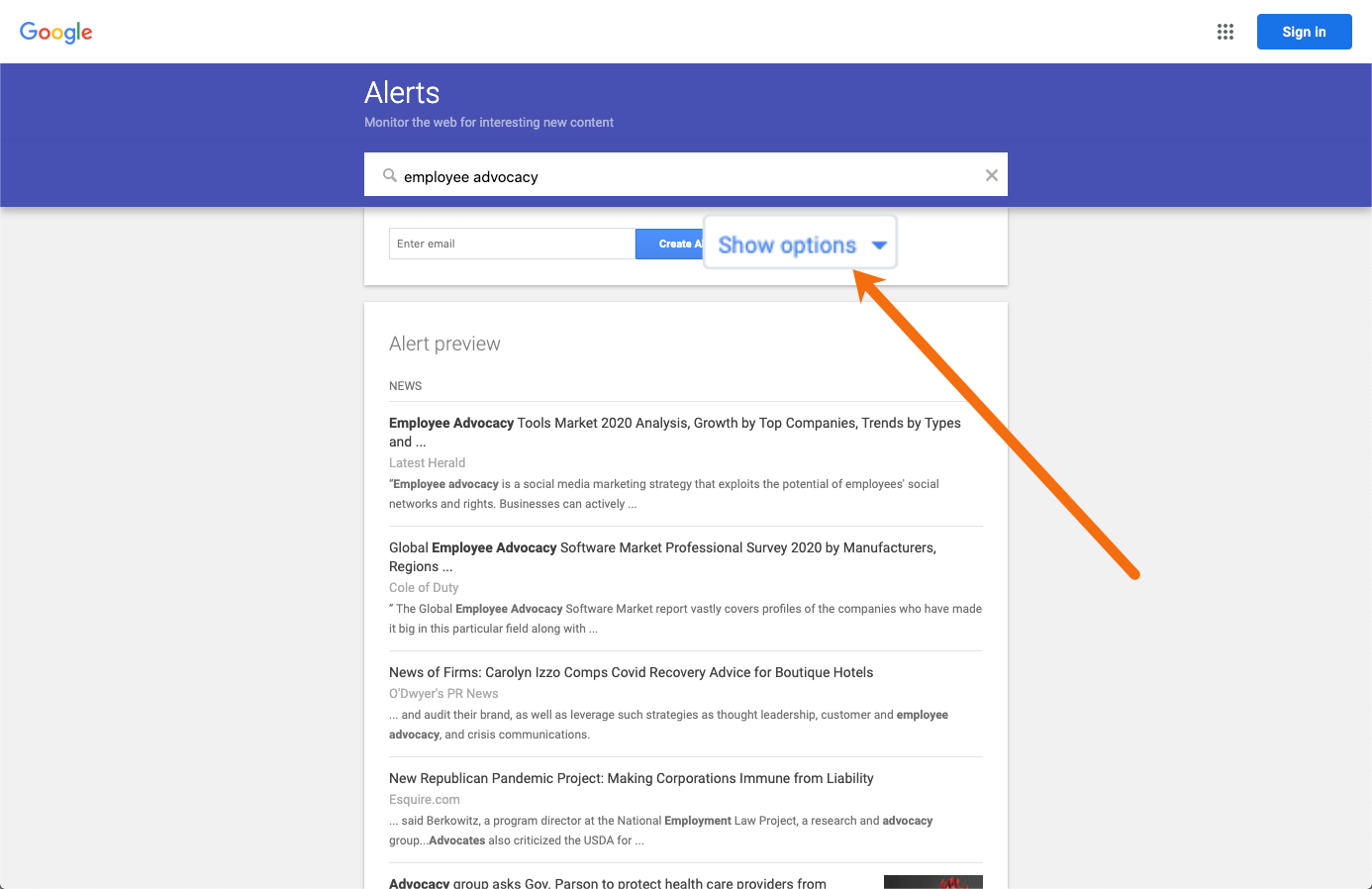 3. In the 'Deliver to' drop-down under 'Show options', select 'RSS feed.'
4. Click 'Create Alert.'
5. You will be presented with a list of your alerts. Right-click on the RSS icon for the feed you want to select and select 'Copy Link Address.'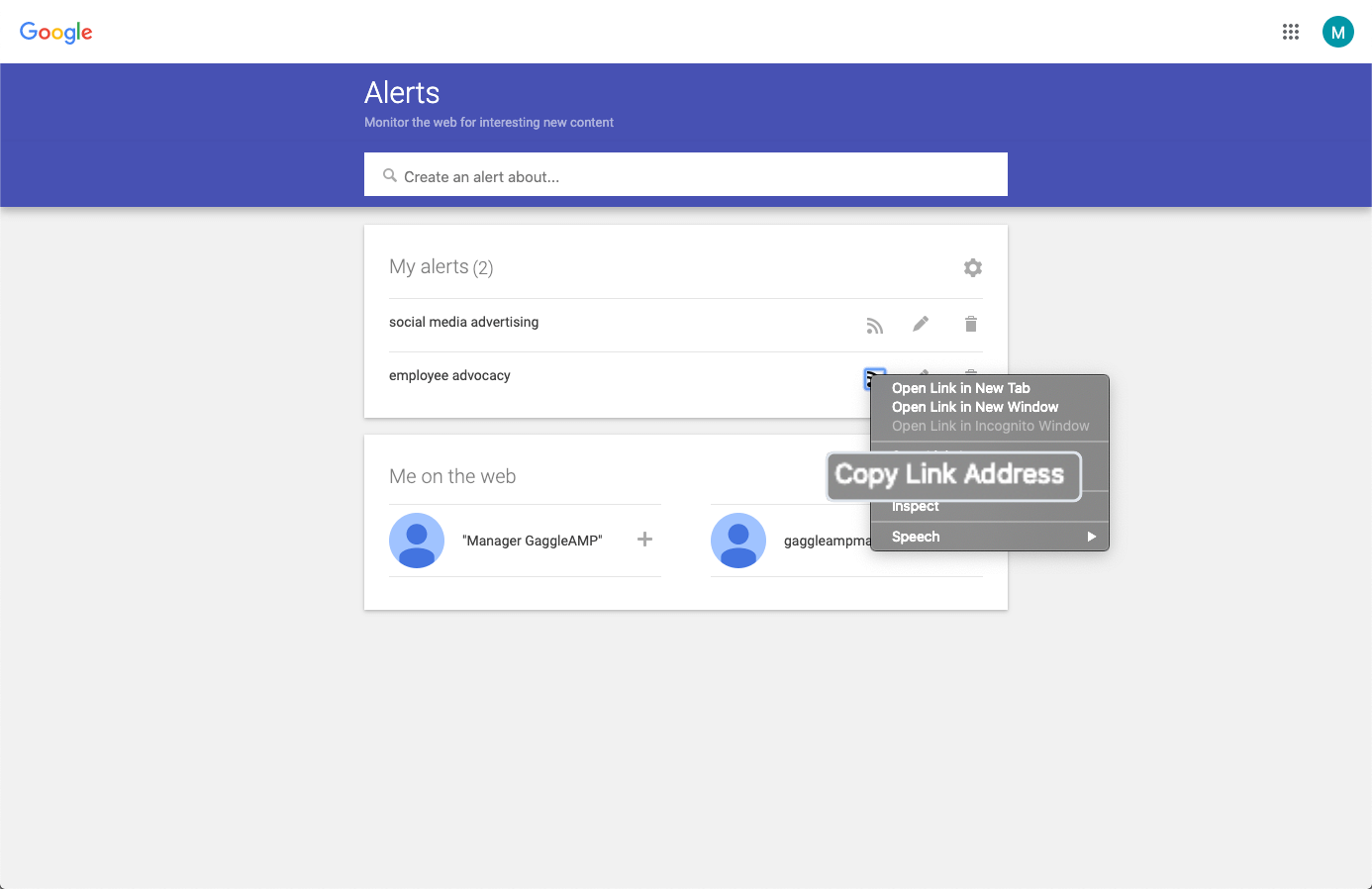 You can now create a new Content Feed, select RSS as the content source, paste that copied URL, then configure the Content Feed as needed.
Related articles