When you're managing an employee advocacy program, there is sometimes a need to export your Member list. Some common reasons you may need access to your Member list include:
Removing employees no longer with the organization

Curating an invitation list to employees not yet involved in your employee advocacy program

Understanding which departments or business units are represented in your employee advocacy program

Identifying Members for possible gamification cohorts and/or rewards opportunities
No matter how you choose to use your Member list, having one can be pretty helpful but you may have noticed a Member list cannot be easily exported at this time in GaggleAMP.
Here is how you can access your full Member list.
Exporting Your GaggleAMP Member List
Go to 'Members' section in your Gaggle. Here you will see all Members associated with your Gaggle.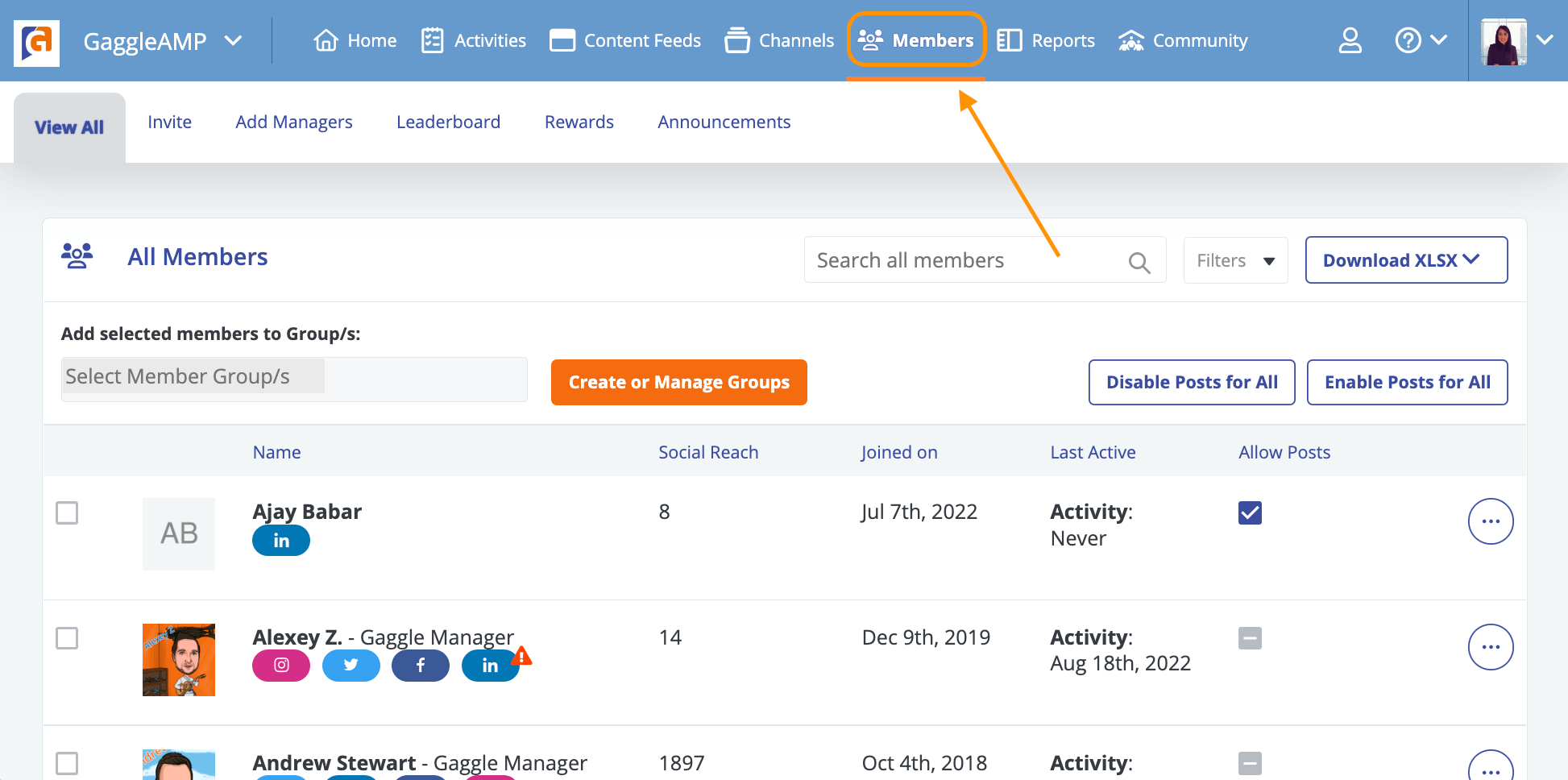 You will find a 'Download' option on the top right side of your screen. You can Download your Members list in either XLSX or CSV formats.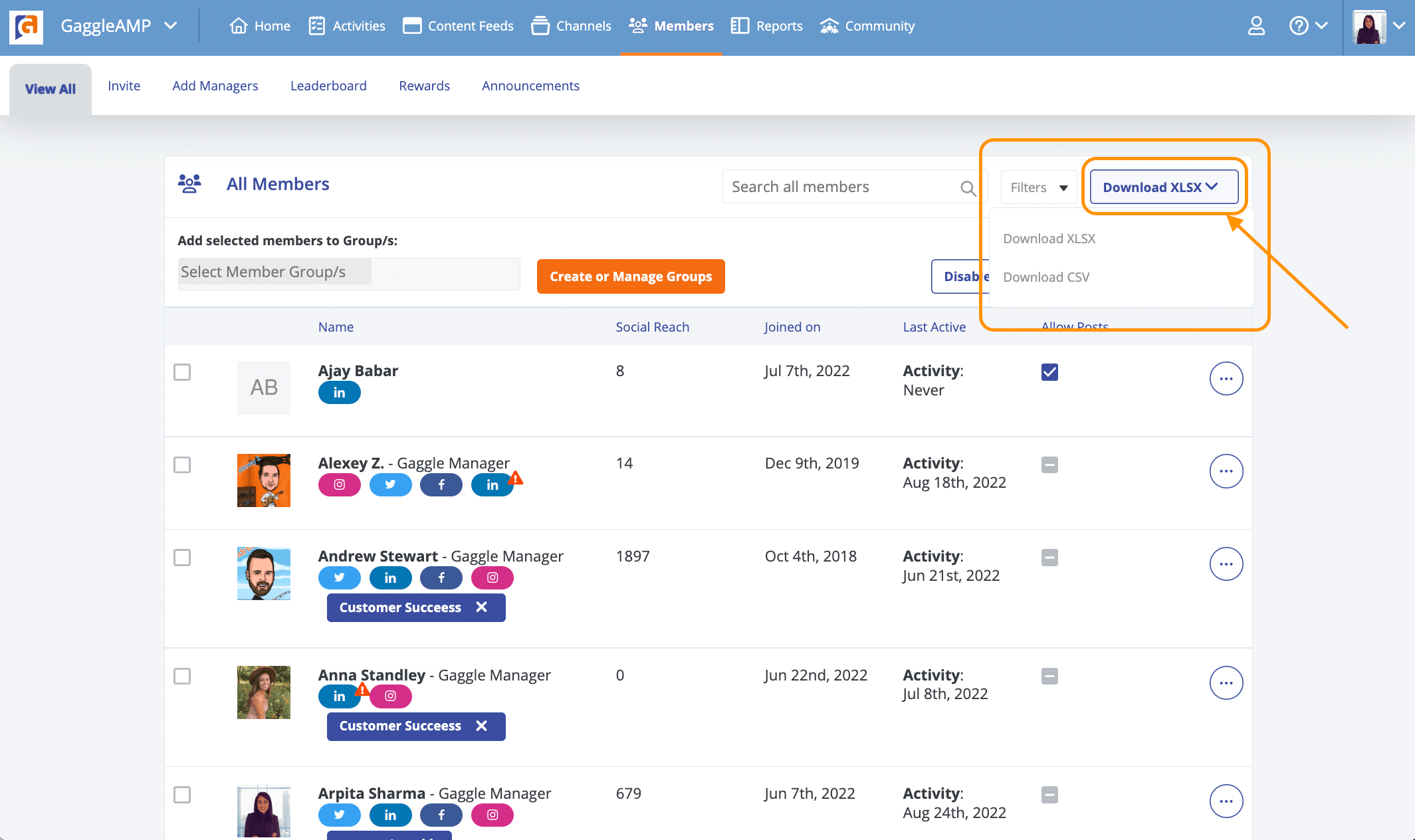 You can also customize your list before downloading it. Click on the 'Filter' button next to Download. A drop-down menu will appear which will give you options to Filter your list on the basis of:
Channels

Member Groups

Members who have joined in the last 30 days

Members with expired Social Accounts

Members whose Emails are not confirmed

Members who have not performed any activities in the last 30 days.

Other Customers Also Liked: