Do you have an in-house Bitly integration you prefer to use with GaggleAMP? Well, good news — GaggleAMP offers the ability to enable URLs to be shortened with your company's custom Bitly domain names!
This means if you are using a custom domain in Bitly, you can now use that rather than our automatic gag.gl shortener. This allows you to still get click reporting within GaggleAMP while retaining data on your Bitly links.
📝 Note:
The GaggleAMP Bitly integration will only work with custom branded domains through Bitly. If you are using the standard Bitly shortener (e.g. your link looks like bit.ly, this will not work). For more information on upgrading your Bitly account, visit
Bitly for branded short URLs
.
Connecting Your GaggleAMP Account to Bitly
Start by logging into your GaggleAMP account. Click your profile picture (or initials) at the top-right of your screen, and select 'Gaggle Settings' from the dropdown menu. Select 'Integrations' in the secondary navigation bar.

Once on the integrations page, scroll to the bottom of the page and locate 'Bitly Integration.'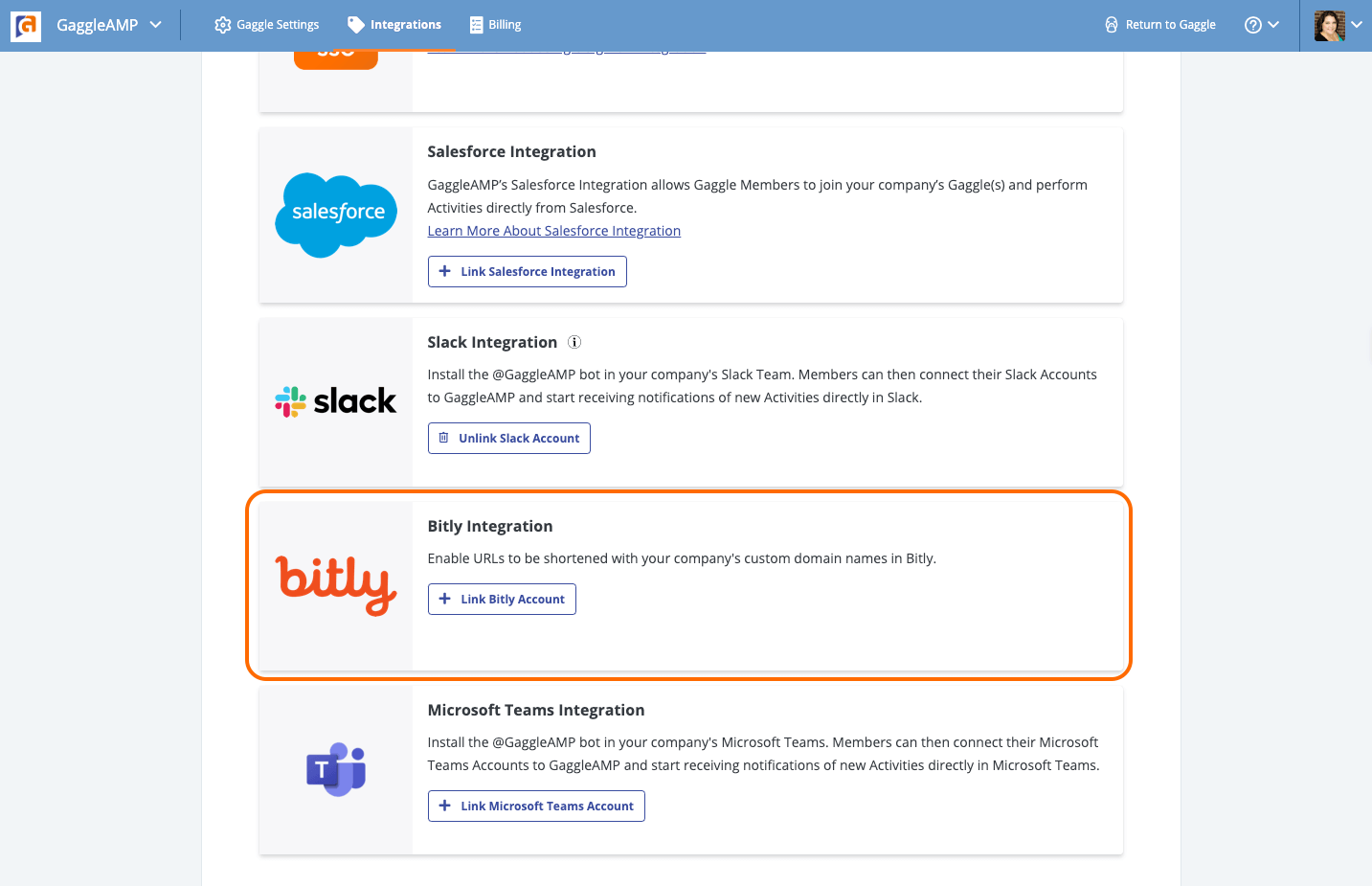 Select 'Link Bitly Account.'
Once you have selected 'Link Bitly Account,' you will proceed with using your company credentials to connect GaggleAMP to Bitly.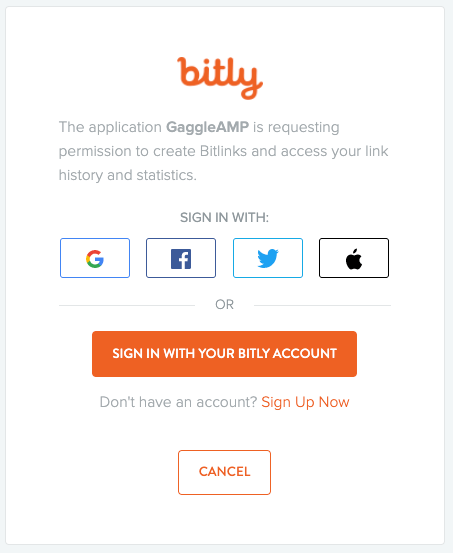 Once you have connected your credentials for Bitly to the GaggleAMP integration, you will see on the integration menu that you are linked to the Gaggle. A drop-down menu will appear and you will be able to select what domain to use.
Managers who like this article also liked: